Door System
Our Door System components are comparable in fit, function and reliability to original equipment parts – without the dealer price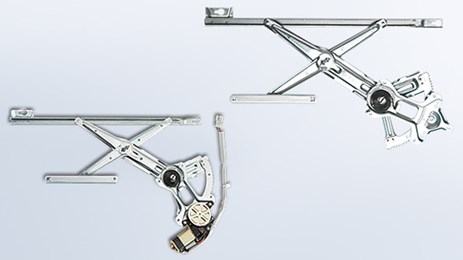 Exceptional quality
Vehicle specific fit and function
Built with all new components
Made in ISO Certified facilities
Identical to original equipment parts for simplified installation and no comebacks
Durable construction for long service life
Exceptional profitability
Priced below dealer
Excellent availability and delivery
Broad application coverage for domestic, Asian, and European makes
Multiple exclusive European applications
Actuators for fuel doors, trunk lids, and lift gates also available
VDO Window Lift Motors, Regulators, and Motor/Regulator Assemblies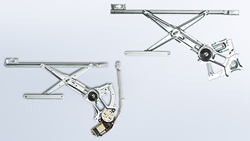 Our Power Window Lift line includes window lift motors, regulators, motor/regulator assemblies, and gear kits are competitively priced against remanufactured units and don't require a core trade-in. Like all VDO products, they deliver OE fit, form and function and are built in ISO/TS certified facilities to the same quality standards as the OE components we supply to automakers worldwide.
All VDO Window Lift Motors, Regulators, and Motor/Regulator Assemblies come complete and ready for fast, easy installation. Their OE quality means increased installer confidence with fewer comebacks. Coverage includes domestic, European, and Asian passenger cars and light trucks from the mid 60s to present.
Identical to dealer parts for simplified installation and no comebacks
Motors offered with or without regulators
Drive gear replacement kits also available
Durable construction including long life motors, gears, and case
Broad application coverage for domestic, Asian, and European makes
To learn more about our Power Window Lift line and our aftermarket program, contact:
Contact Sales Department
View our online catalog
Online Application Guide
VDO Door Lock Actuators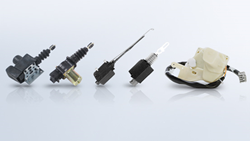 The VDO Power Door Lock Actuator line provides sales and service opportunities that in the past were primarily captured by car dealers and salvage yards. We offer over 130 SKUs with applications for cars, light trucks, and SUVs. Domestic coverage ranges from 1977 to date and European coverage extends on popular vehicles from 1983 to date, with exclusive applications on multiple European makes. Asian coverage includes popular Acura, Honda, Toyota, Lexus, Scion and Mitsubishi models from 1992 to date.
VDO Power Door Lock Actuators are made to OE specs for vehicle specific fit, form and function, so they provide trouble-free installation and work the first time, every time. They're built in ISO certified facilities to the same specifications and quality standards as the OE components supplied by Continental to automakers worldwide.
Broad application coverage for domestic, Asian, and European makes
Multiple exclusive European applications
Identical to dealer parts for simplified installation and no comebacks
Durable construction for long service life
Actuators for fuel doors, trunk lids, and lift gates also available
To learn more about VDO Power Door Lock Actuators and our aftermarket program, contact:
Contact Sales Department
View our online catalog
Online Application Guide